"At the age of nine i had this great dream …"
Future has passed here.
At Colle Don Bosco
This is the land of Giovannino Bosco. He was born here, he played, he worked and he listened to the voice of God. Here we breathe the joy and spiritual strength of Don Bosco.
These peaceful places are full of memories and messages for your present and for your future. Come and find out how.
Parish of
Saint Andrew Ap.
Castelnuovo Don Bosco's Parish Offical Page
the Temple
of Don Bosco
Magazine edited by the Salesians of Colle Don Bosco

How to get to Colle Don Bosco
Itineraries and map to reach Colle Don Bosco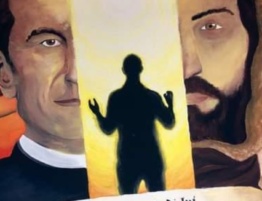 Riconoscenti al Padre, la Società di San Francesco di Sales e la Comunità del Noviziato…